Image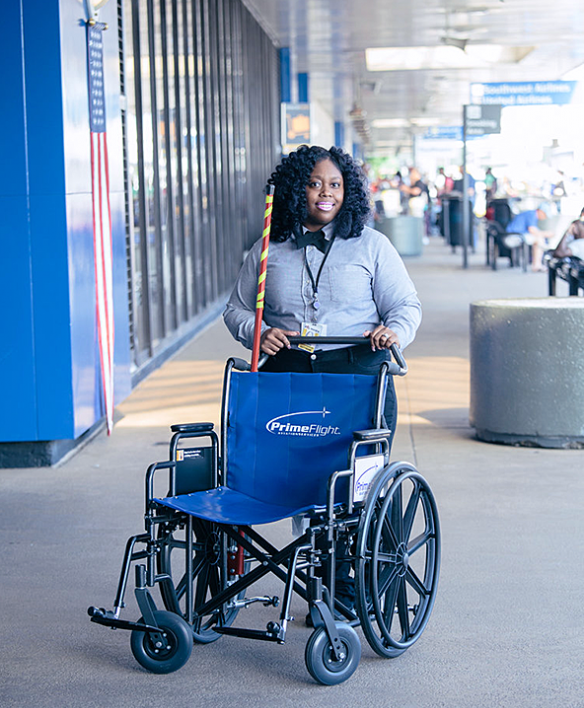 Title
Wheelchair Services
Intro text
When you combine our friendly employees with our dispatch technology, our wheelchair services save you money while providing a seamless travel experience for your passengers.
Thanks to our wheelchair dispatch system, we'll be there even before your passenger needs us. We'll know their name, needs, destination and anything else pertinent to ensure a safe and quality service experience. 
The system optimizes personnel scheduling and staffing to support seasonality and passenger demand, while customer service and productivity reporting allow us to monitor service levels. The system also delivers quality and productivity trend analysis, giving us a solid baseline for determining dispatch and service effectiveness.
Image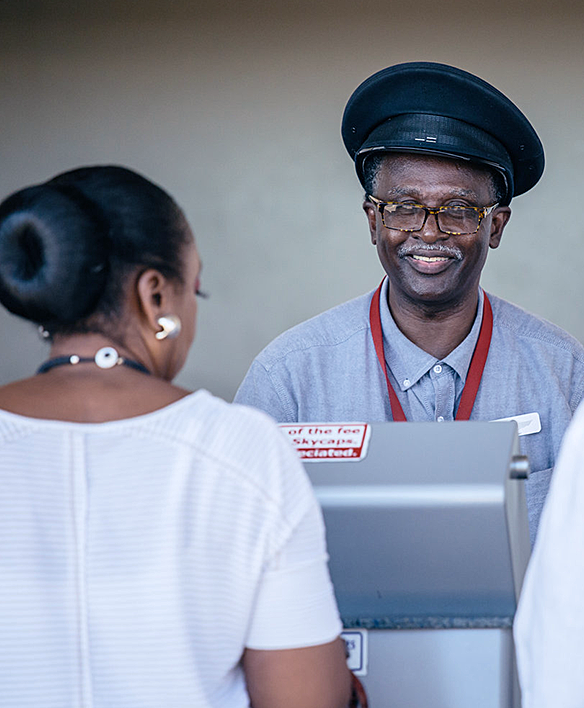 Intro text
As the face of your airline, we take the responsibility of being the first customer interaction in your passengers' travel day seriously. Through our friendly, thorough and efficient check-in procedures, our skycap agents strive to represent you well, making the best possible first impression.
Image
Title
Airline Baggage Assistance & Services
Intro text
Our friendly and professional staff can prove invaluable when it comes to serving your ticket counter agents. From processing claims and tracing baggage to making sure complications end on a good note, we are available to provide the baggage services and customer service assistance that fit your needs.
Image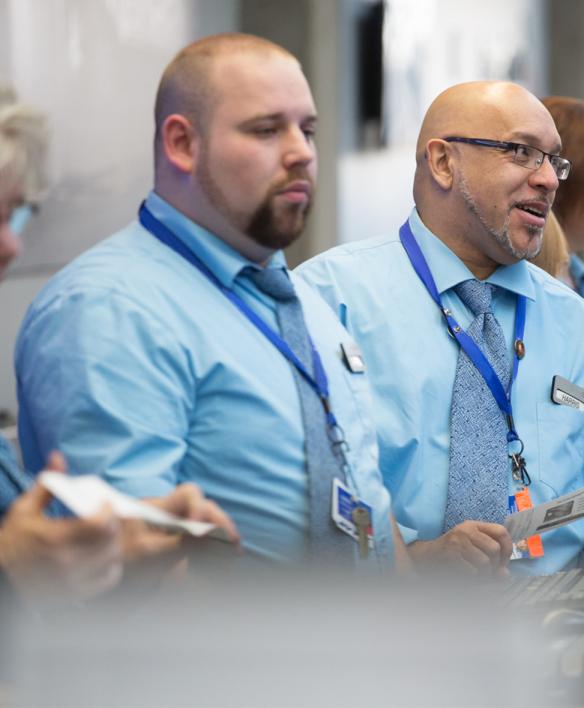 Title
Customer Service Support
Intro text
From the moment passengers arrive at the terminal to the time they leave the gate, we can be at every touch-point, making sure your airline is represented at its very best. We offer tailored above the wing services that fit your needs, from passenger services, ticket guides and gate agents to customer check-in and baggage support, we have your operation covered.
Image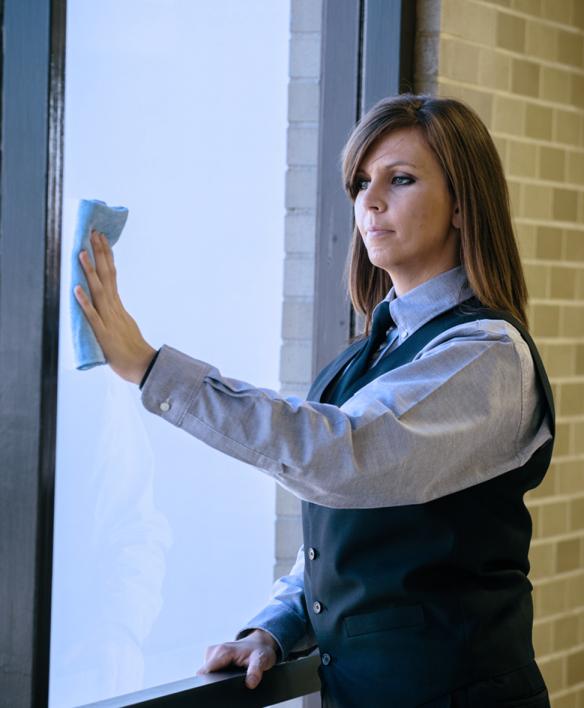 Title
Facility Cleaning & Management Services
Intro text
Passengers may not always notice our cleaning teams working hard across the terminal, but they will certainly appreciate the result. We offer our airport and airline customers everything from janitorial services and overnight cleaning to club cleaning and staffing services.
Image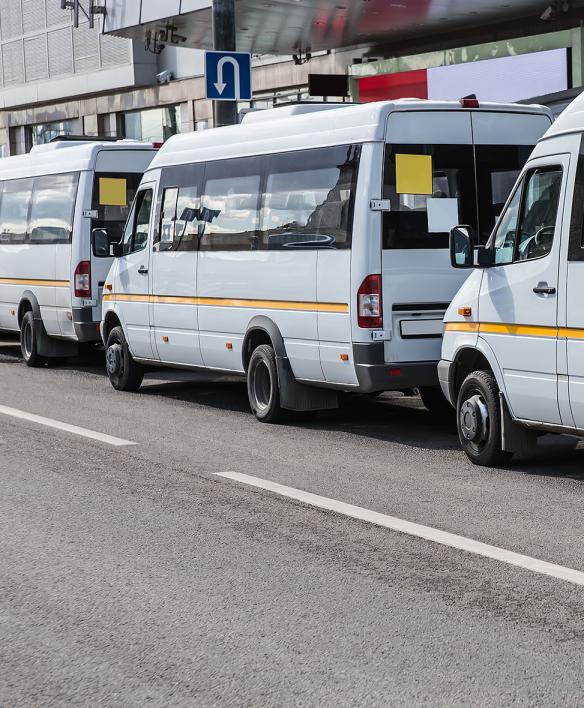 Subtitle
Getting people from point A to point B, safely
Intro text
We can help you with your shuttle needs, from crew transportation to terminal busing, we have you covered. To ensure your employees and customers get where they need to go safely, our employees are carefully vetted before they go through extensive operational, customer service and safety training.
Our commitment to our passengers' safety doesn't stop with our exacting hiring and training processes. We employ SmartDrive technology to ensure our drivers are accountable for their safety and service performance. Through SmartDrive, we can monitor accidents and behavior issues, allowing us to address issues through training and disciplinary action as they arise.